Make Sure Your Messaging Clarifies, Connects, and Invites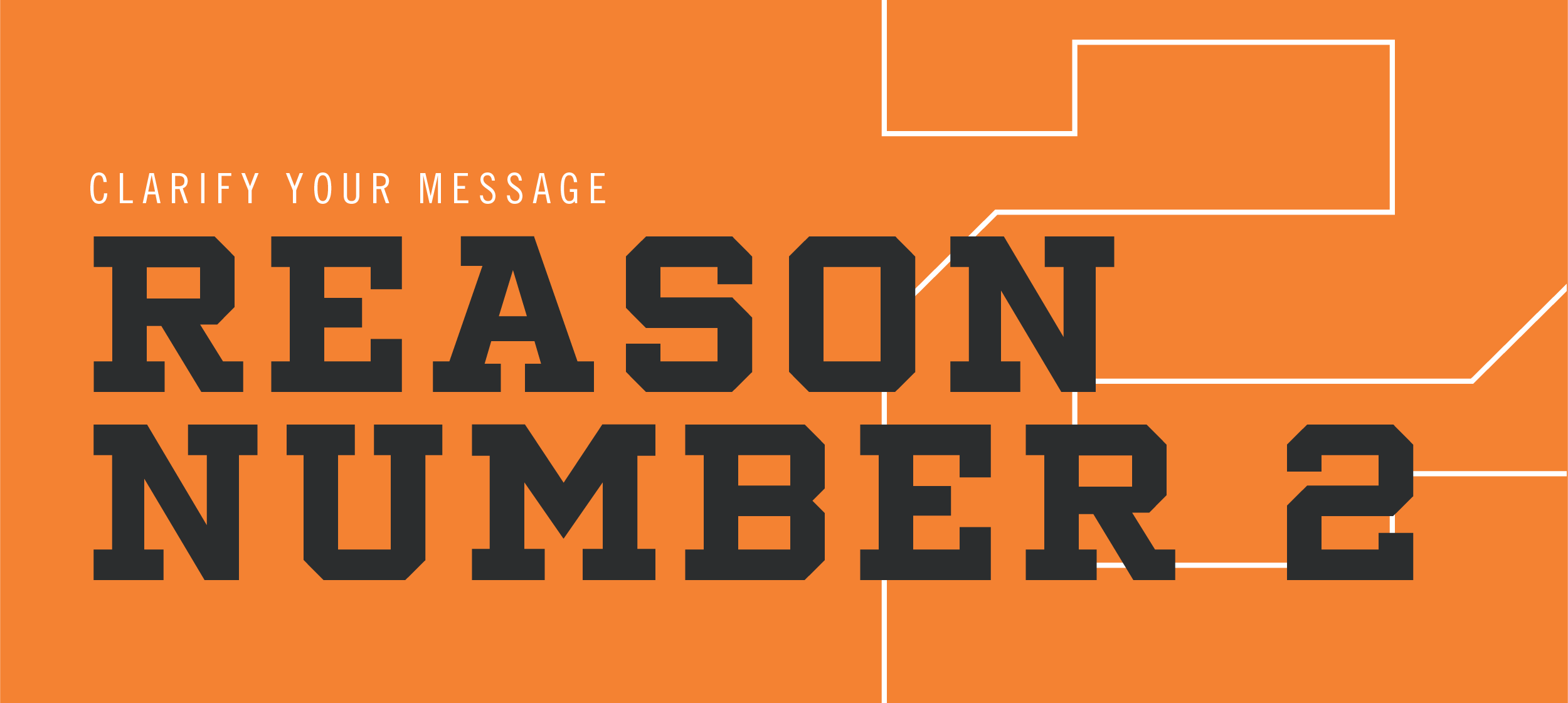 Make Sure Your Messaging Clarifies, Connects, and Invites; Reason to Refresh Your Brand Identity – Number 2
If you are like many business leaders, you might feel like your services are your industries' best-kept-secret. If you struggle articulating what's unique about your products and how they benefit your customer, and you are wondering what opportunities you are missing out on, then your brand may be getting lost in the crowd.
One of the most common challenges that our clients face – and arguably the most important – is clarifying their messaging. All businesses are challenged with answering the "What do you do?" question. If your potential customer can't clearly and quickly understand what you do, you will lose that sale.
When you describe what you do, we – as consumers – are trying to figure out what your product or service is, and if it's something that will help us. If you don't do a good job describing what you do, people will label your brand incorrectly, and file you away in the "I don't need that" box.
If five different people in your organization were asked what your company does, would they all answer the same way? And more importantly, would they answer in a way that was clear and effective?