Designers' Websites Have No Differentiation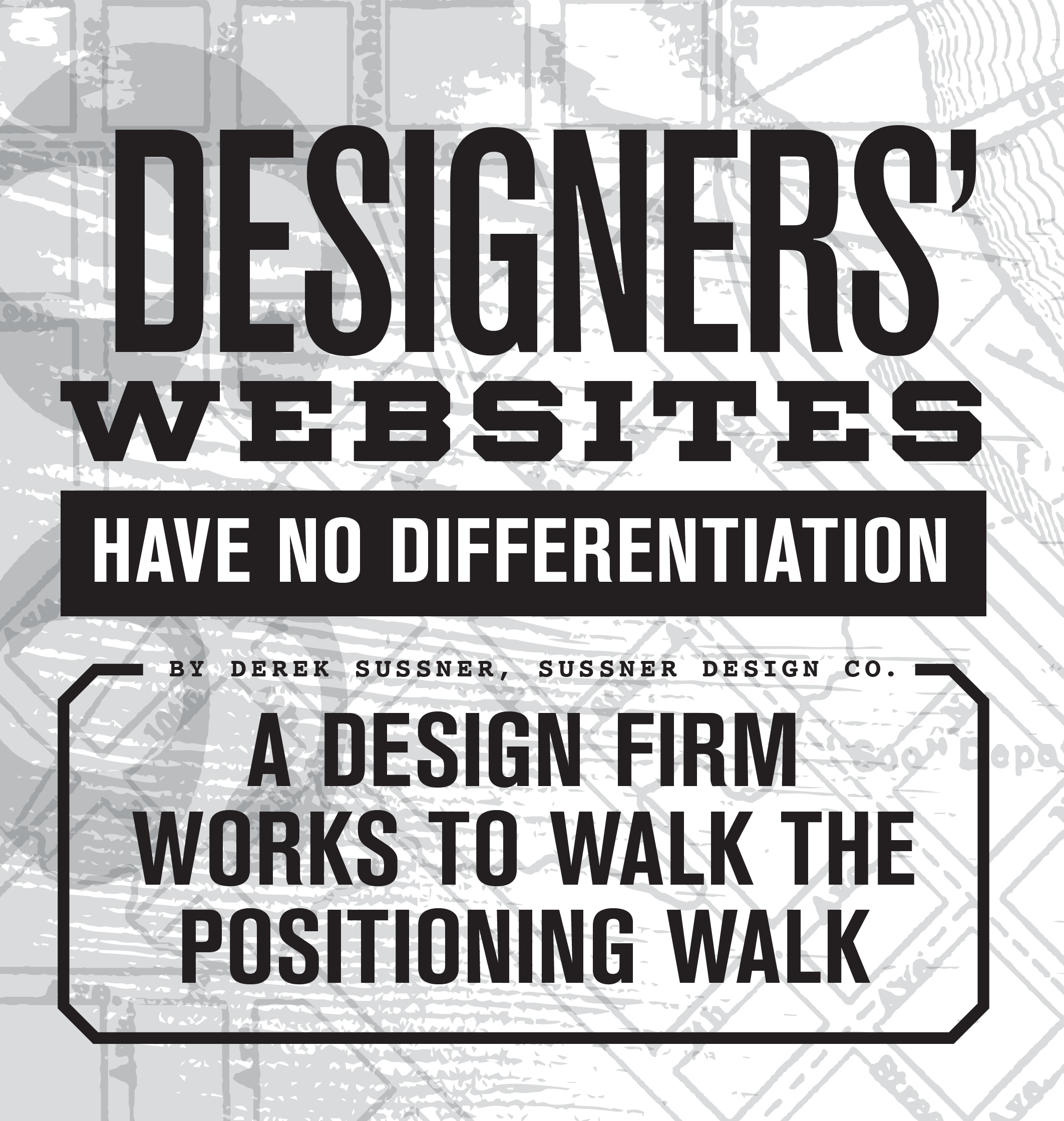 The cobbler has raggy shoes and the plumber has leaky pipes.
Doing the work you do so well for others can sometimes be a struggle to do for yourself. Like a writer we know says, "It's hard to iron clothes you're wearing."
A little over a year ago, after endless thought, design and development, we launched a brand new website. Our primary goal was to better articulate what it is that we do, what we specialize in, and what we can do for you in a distinct, dynamic and Sussner-esque way.
In the months after launch, I had a handful of conversations that at the time seemed unrelated. But there was one thing that kept popping up—we were still not doing a good job of explaining what we do. The fact that our expertise is the exact thing we were struggling to do for ourselves is well, pretty ironic. Thankfully, I have a good sense of humor, but enough with the haha—we needed to iron this out straightaway.
We spend most of our time working "in" our business, working diligently for our customers. But without realizing it, an astonishing amount of time can go by without us also working "on" us. That realization has been the inspiration to take a step back, yet again, and have another look at how we tell our own story. read more…