St. Bart's Athletic Wear Branding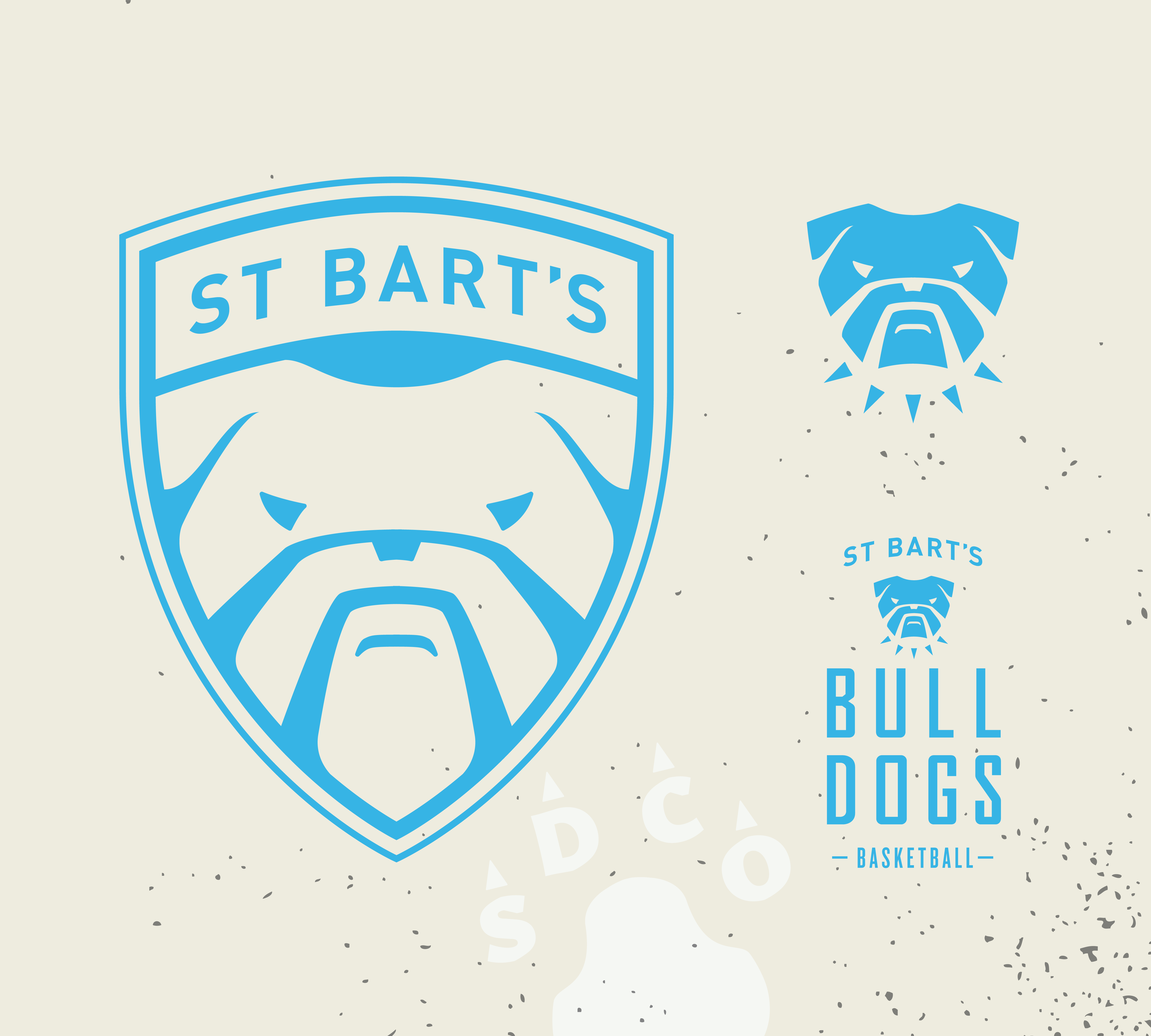 St. Bart's Bulldogs Athletic Wear Team Branding (and more) – a featured client to help us close down our work showcasing our "Brand's Best Friends".
St. Bart's is an elementary school in Wayzata, Minnesota – part of the St. Bartholomew Faith Community. With both of our founder's kids attending the school, St. Bart's is near and dear to our hearts.
Small School Challenges
Like most small schools, St. Bart's was looking for ways to help increase enrollment, fund-raise and continue to improve overall school spirit.
Spirit Wear
A little research turned up that the bulldog has long been the mascot for St. Bart's, but it had not been used for the past several years. We resurrected the Bulldog from the archives, and applied the mascot to t-shirts for the school to sell as spirit wear. The kids loved wearing the graphic t's (and the occasional break from wearing the school uniforms), and the funds raised from t-shirt sales benefited the school's annual fundraiser.
Athletic Wear Team Branding
After Derek Sussner volunteered as one of the boys' basketball coaches, SDCo offered to extend the bulldog branding throughout all of St. Bart's boys and girls athletic team wear, including warm-ups, t-shirts, sweatshirts, stocking caps, socks, scarves and backpacks. The team, coaches and fans looked unified, full of school spirit and just plain sharp…regardless of their performance on the court 🙂 To learn more about St. Bart's, check out www.st-barts.org
Go Bulldogs! For more athletic team branding examples, check out the work we did for Macalester College's stadium (here) and the new athletics program branding for New York Tech (here).
Follow Sussner Design Co. on Social
Keep up with all of our featured updates and our 20th year celebration posts by following us on social. We are celebrating by reminiscing the best way we know – branding, branding and branding. Give us a follow and if you're lucky, you might even win some Sussner swag!
How Can We Help You?
If you would like to grab a cup of coffee and talk about your team's brand identity, contact derek@sussner.com. We believe that you deserve someone in your corner to help you and your brand stand out.
IG |  Twitter |  LinkedIn |  Facebook
#SDCo20in19