Founder and Executive Creative Director
If you're like many marketing leaders, you might feel like your product or service is your industries' best-kept-secret, you're questioning if the money you are spending on marketing is worth it and you're wondering what opportunities your business is missing out on. Derek understands that frustration and believes you deserve an ally who understands how to build a foundation that helps your brand stand out. That's why he founded Sussner Design Company 20 years ago. Derek and his team are dedicated to creating thoughtful, effective and impactful solutions that help companies clarify their messaging, move their brands forward and achieve outstanding results. Derek's goal is to help clients shorten the timeframe from being frustrated to gaining a competitive edge.
Helping brands stand out since 1999.
StoryBrand Certified Guide who understands how utilize the proven framework.
Available to present keynote with insights into building a solid brand foundation.
University of Minnesota graduate and part-time instructor.
Family guy, basketball coach, dog-owner, avid golfer and heavy metal fan.
Partner, Senior Account Manager
As a client you want to work with an account manager that listens to your input, ideas and takes them seriously. You are in good hands with Tessa. Her 25 years of experience, graphic design degree and award-winning team gives her the knowledge and know-how to listen, process and deliver the most thoughtful creative to meet your business objectives. She may want to chat about her kids, her strange cat-like dog or her love for card games - but she will quickly get to the point and get the job done.
Senior Designer
Visually representing a client's story and where they desire to be is where Tanya thrives. She provides concise and meaningful creative through thoughtful exploration, research and client conversations. Tanya has a thorough understanding of brand progression, extension and growth, which allows a client's brand to not only excel, but also have a genuine purpose. For 7+ years, Tanya has been a valuable team member that is fluent in sarcasm, pushes boundaries, and is passionate about getting the best possible results.
Fully comprehensive in brand execution & design.
Skillfully expresses the verbal through visual.
Art Directs & collaborates for the most creative creative.
Playing for Team Sussner since 2011.
Dedicated hunter and designer, a rare combo.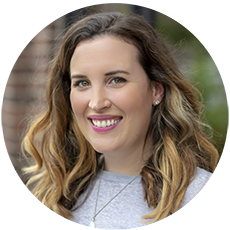 Project Manager
Worried that your deadlines, budget and creative input won't be taken seriously? With 7+ years of experience managing creative projects, Coco is here to ensure that you and all the details of your project are looked after, taken care of and stress-free. She's driven to make sure that all the phases of your project are whirling and spinning as intended - and on time and on budget. Coco considers the details, deadlines and reminders fun, and she makes life around our office funner… yes, we said funner.
Your ultimate human connection to Sussner HQ.
Experienced in managing both time and people – including the "creative" types.
Guardian of schedules, budgets, to-do lists and overall efficiencies.
The organizer of all moving pieces and parts within our process.
Her real name is "Phyllis," but her twin sister opted for "Coco", so do we.
Junior Designer
Ms. Odeen is a viewfinder. Her head is on a swivel looking for the next inspired vision, whether via computer screen, a leaf, a shadow, or a camera viewfinder. Danielle (or, "Dan," if you're her young cousin…and you're not) is a graphic-designing, photograph-making and sand-volleyball-playing creative. We were and remain fortunate to have attracted Danielle into the Sussner Design Company family, and thankfully she likes dogs. Each day she honors and defines the often hazy, flag-in-the-ground title of "Creative."
To our benefit, she has a wide range of design history.
Plays Reverse 4s sand volley and we don't know what that is.
Favorite unhealthy treat: RedBull and Top the Tator (we thought that was notable).
Full disclosure: Danielle took this writer's photo and dang I was impressed.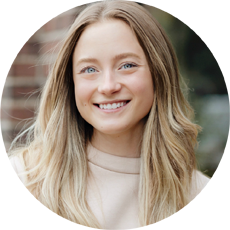 Designer
Callie (you can call me Cal) McLaughlin is a born designer; she just didn't know it. She grew up a self-described "tomboy" who went on to full-time modeling—go figure. While having her image captured by others, Callie was captured by the work of those others—photographers, art directors and designers. And there was the birth of Ms. McLaughlin, Graphic Designer. After a couple of years of hitting hard on big consumer brands, Cal pined for a more creative, collaborative and groovy situation…guess where she landed? We couldn't be happier to have her endless, smiling positivity all around us.
Knows cereal brands inside and out (literally).
Devotee of Designer Paula Scher, "The Master conjurer of the instantly familiar."
Her dream job is more graphic designing (good answer Callie).
Needs to touch something Letterpressed every day.
Accountant
Ms. Faust is both calculated and spontaneous, buttoned down and raved up, freakishly precise and free spirited, rock-n-roll and sign-n-date. We love Robin for all of the above. Robin Faust keeps our columns straight and our ink black. Robin is a Controller supreme who believes if you don't have it, don't spend it, and everything is negotiable. From a 12-year old lil' Robin pitching wrapping paper to the neighbors to make skateboard cash, along a uniquely varied path she arrives at SDCo and we could not be happier. Full Disclosure: This writer has actually shared a stage with this bass-playing, exceptionally talented, precise and humane human.
Ask to see her tattoo of a rattlesnake bursting through her arm surrounded by flames (so bookkeeper-like).
Plays a wicked bass guitar.
Is currently working her dream job…now that's refreshing.